Archive for the 'IT' Category
Maybe you are not familiar with the message on the side, which appears every time the startup. clearly annoyed, and then how to eliminate them?
The following steps are taken from
http://support.microsoft.com/kb/330132/id-id
Netbooks have become the choice for today's society, the netbook has a size smaller than a notebook, usually measuring 7-10 inch netbook, notebook while measuring more than 10 inches … netbook function itself is limited, only to perform daily activities such as browsing, check email, typing, etc.. While the notebooks ability equivalent to a desktop computer.
because of its small size and simple many people who choose netbooks, besides its price slightly cheaper than the notebook. netbooks do not come with optical drives, the problem arises what if we want to reinstall the OS    (ex: Windows XP)? Read the rest of this entry »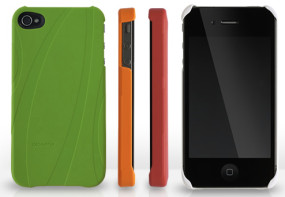 Environmentally friendly iPhone casing (ist)
Jakarta – Who would have guessed, the plant turned out to be so strong materials as a protective iPhone class mobile phone 4. Casing that can also be for the iPhone 3G, 3G, iPod Touch and Nano, was deliberately made from plants for environmental friendliness.
The casing is produced by Bioserie, a Hong Kong company. Quoted from Thinq, Wednesday (12/22/2010), the chassis 'green' is reportedly able to contribute to reducing greenhouse gas emissions in their production processes. Read the rest of this entry »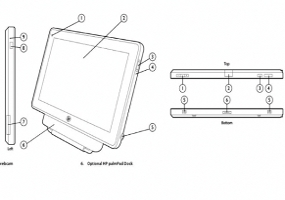 Jakarta – Hewlett-Packard's intention to shake up the iPad hegemony in the realm of the tablet PC will reportedly be realized in the near future. The big PC vendors are also staying digadang PalmPad ready to remove the latest generation as a 'killer' iPad.
Quoted from FoxNews, Wednesday (22/12/2010), PalmPad said to have a more slender body and a slightly smaller screen than the iPad, which is only 8.9 inch. Weighing was only about half a kilogram. Read the rest of this entry »
Jakarta – A malicious program that scalp name 'McDonalds' sprang up. If a victim, your Facebook account will distribute it to all contacts.
Of course it is very annoying. In addition there are also potential used for the benefit that can not be accounted for.
Then, how do I fix this? following as submitted Alfons Tanujaya, antivirus analysts Vaksincom, which quoted on Saturday (10/30/2010): Read the rest of this entry »
Recently I got the invitation with a link one of his examples contain the words "I got you a surprice" followed by a link, or links such as address at bit.ly to watch the video excited about McDonald's. It's called a lot. There is "The Truth Behind McDonald's" and "McDonald Shocking Video". However, rather than to the video in question, up you actually deploy the same invitation to friends and pollute your inbox if you click it.
Be careful. All of that is just fun to trick people who use your Facebook account. This is a new virus in up to steal personal data of users. If the perpetrators evil, then it is not your account may be used for a variety of fraud through Facebook. Read the rest of this entry »